I'm Sam Silverman, the founder and managing director of Ivy League Prep. I'd like to discuss my background and the origins of Ivy League Prep to show why you can be confident that we will make your child's admission process a success.
As a non-minority, non-athlete, non-legacy applicant, I was admitted to four of the eight Ivy League schools, including Yale and the Wharton School at the University of Pennsylvania. After graduating from Yale, I worked at Boston Consulting Group, one of the most prestigious strategy firms in the world (it was ranked #3 on Forbes's Best Companies to Work for list in 2017). Afterward, I worked for Jack Nicklaus in Beijing and then returned to the US to pursue my MBA at the Stanford Graduate School of Business.
While at Yale, I founded Ivy League Prep to help students gain admission to their dream schools and achieve both personal and professional success.
Our approach at Ivy League Prep is based on my personal experience not only as a recent undergraduate and MBA applicant but also as a professional admissions consultant and business strategist. I have guided more than 100 families through the college admissions process and serve as Director of Scholarships for the Kantner Foundation, a national scholarship foundation that has awarded millions of dollars to outstanding college-bound high school seniors across the country. I review thousands of scholarship applications in this role, so I have frequent exposure to student profiles and know what makes students stand out. Since the Kantner Foundation sends scholarship funds directly to colleges, I can tell what kinds of student profiles will be successful at top schools and which will not.
How I Made My College Applications Stand Out
The focus of my college admissions profile was my passion for combating illiteracy, which led me to create Children's Books on Tape, a personal project that later evolved into a nonprofit. I founded this nonprofit to help English as a Second Language (ESL) learners gain literacy. Children's Books on Tape records children's books onto cassette tapes and then donates the recorded tapes along with the books and tape recorders to Title I elementary schools (schools with high numbers or high percentages of children from low-income families). Each donation is comprised of four tape recorders and multiple listening libraries containing tapes of fifty recorded books in library storage bags.
Thanks to these listening libraries, disadvantaged elementary students who are having difficulty learning English—often because they do not have an English-speaking parent at home to read to them—are able to take the books and recordings home. The listening libraries give ESL students additional exposure to English and help them improve and reinforce their reading skills outside of the classroom.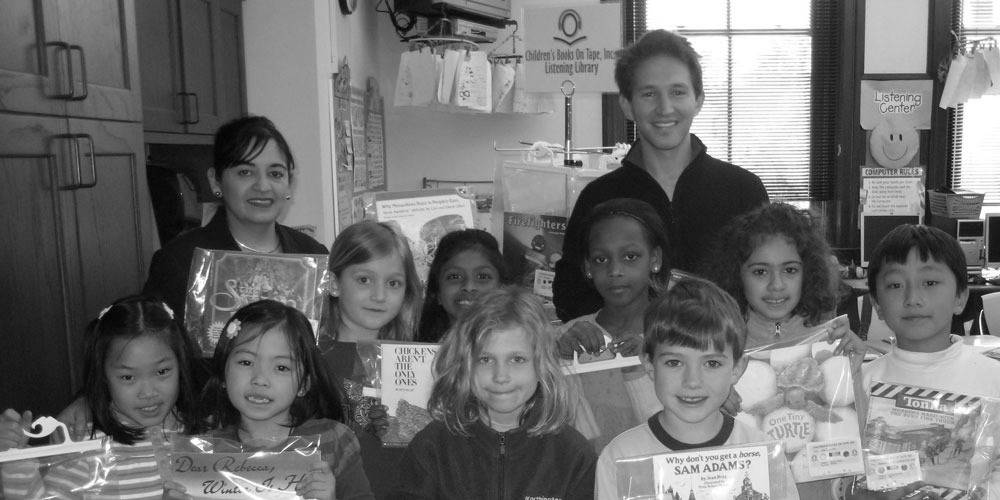 I built my application theme around this organization. For example, I took a graduate-level course on childhood psychology and learning. I also volunteered as a teacher at a summer reading course for 4th graders in an ESL program, donating a listening library to the program as well.
Other Projects
In addition to my work with Ivy League Prep, I am also the founder and managing partner of EB5 Affiliate Network (EB5AN), a leading EB-5 regional center operator and EB-5 consulting firm. The EB-5 visa program is administered by United States Citizenship and Immigration Services (USCIS) and awards visas to immigrant investors whose investment capital helps stimulate economic development and create jobs in areas with high unemployment. EB5AN owns and operates one of the largest networks of USCIS-approved EB-5 regional centers in the country and is considered a national leader and pioneer in the regional center affiliation model. Visit our website to learn more.
For my work with Children's Books on Tape, the Kantner Foundation, and EB5AN, I was named a member of the Forbes 30 Under 30 Class of 2018 in the social entrepreneur category.